I look like a fortune teller.
Well if I don't look like one, the turban makes me believe that I do. Blame the turban!
This is what I wore on the drive home from Tagaytay to Manila. It was insanely hot outside but cause I'm always odd/weird, I still opted to wear a long sleeved top and jeans. That wasn't even the end of the story! I even wore a turban! I only realize it now how crazy I was. The people that I came across with were wearing shorts, tank tops and summer dresses and here I was wearing an all warm outfit as if it's winter.
| Top: Divi | Scarf: Greenhills | Necklace: Bangkok | Jeans: Forever 21 | Wedges: Carla Berotti Bangkok | Bag: Naraya |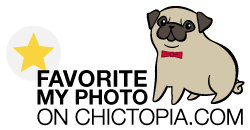 XX,
Jess
P.S. We're planning to put up a
The Bling Project
physical store real soon! We're now on a store location hunt so if you guys have any location suggestions, leave a comment below or send an email to theblingproject@yahoo.com. I and the 'bling blings' would really appreciate it.