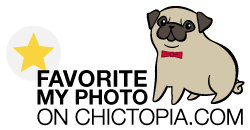 Mullet skirts are a big trend right now but I must admit -- at first, I didn't like the idea of having a short skirt in the front and a long skirt in the back. It looks a bit confusing and shall I say, a bit odd? But when I tried this skirt on, I knew that I had a change of heart.
Needless to say, I think I'm in love (yes, I'm still referring to the skirt!)
Another shameless plug. Hihi. Forgive me?
What do you guys think about mullet skirts? Share your thoughts!
XX,
Jess